Thoracic Spine Procedures for Upper Back Problems
Thoracic spine procedures are surgical operations performed to relieve medical problems with their origins in the thoracic, or upper and mid back region of the spine. Extending between the cervical (neck) and lumbar (lower back) spine, the 12 thoracic vertebrae stretch from the base of the neck to the bottom of the rib cage. The intervertebral discs in the thoracic spine are thinner than those in the other parts of the spine, resulting in less range of motion in this portion of the back. However, the thoracic area is still sensitive to injury and disease, and conditions including herniated discs and degenerative disc disease are often diagnosed.
Thoracic Spine Procedures are Just One Treatment Option
Thoracic trauma— Spinal cord injury may occurs as a result of a spinal fracture or dislocation, which could result from a fall or motor vehicle accident.   Most thoracic spine injuries affect the lower part of the area at the thoracolumbar junction. A CT Scan, MRI, and/or X-rays are used to help determine the exact injury and source of the pain and which treatment method would be best. Treatment options include brace immobilization, medications, physical therapy, and at times  surgical intervention to prevent acute and long-term damage.
Thoracic vertebral tumors—Tumors in the spine can be primary tumors or metastatic tumors from other locations. Thoracic vertebral tumors can cause back pain, spasms, loss of sensation, muscle weakness, and paralysis. Various treatments are available for spinal tumors. The exact treatment depends upon a number of factors including the type of tumor that is present and the degree of involvement and tumor spread. Treatments include brace immobilization, intravenous steroid infusions, radiation, chemotherapy, and surgery.
At New Jersey Spine Specialists, patients throughout northern New Jersey including towns like Nutley, Bloomfield, and Watchung schedule appointments in our Summit and Montclair offices for treatment of thoracic spine conditions including thoracic trauma and thoracic vertebral tumors. Our renowned staff of board certified orthopedic surgeons attracts patients from across the country, as well as from the New York Tri-state area. Contact us to schedule a consultation, and learn more about what our advanced treatment protocols are available to you.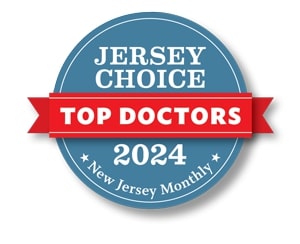 Contact Us! Fill in the form below