Health Insurance Information for Patients
At The New Jersey Spine Specialists, Drs. Drzala and Reiter work with a wide range of insurance carriers for those patients who have out-of-network benefits. Please call us at 908 608-9619 to speak with one of our experienced patient advocates with any questions you may have regarding your insurance benefits.
Our doctors also work with many workers' compensation carriers and most auto insurance companies as well. Please reach out to one of our patient advocates at 908.608.9619 to see if our doctors participate with your policy. Our patient advocate will then contact your adjuster in order to determine if an appointment can be made.
Drs. Reiter and Drzala DO NOT participate with Medicaid or Medicare.
Dr. Hullinger is in-network with most insurance carriers. She accepts most Blue Cross Blue Shield and commercial insurance plans with the following exceptions: Advance EPO, Anthem BCBS, Aetna (no EPO), AmeriHealth (no EPO), Great West, Health Republic NJ, QualCare, and Tricare. Some of these may have tiers or limitations, so please contact the office first to confirm coverage eligibility at 908 376 1530. Of note, Dr. Hullinger DOES NOT participate with MagnaCare, United Healthcare Medicare Complete HMO, BCBS Advance EPO, Humana.
Dr. Hullinger DOES NOT participate with Medicaid.
Regardless of the doctor you see, a financial hardship program is available to those patients that meet the program's qualifications. NJSS also offers virtual telehealth services, using high-definition video and audio technology. Our telemedicine service provides patients real‐time, two‐way communication via secure online virtual sessions. Telehealth is now covered by most insurances.
To schedule an appointment, call:
Mitchell Reiter, M.D.
Mark R. Drzala, M.D.
Heidi Hullinger, M.D.
Ilya Kupershtein, M.D.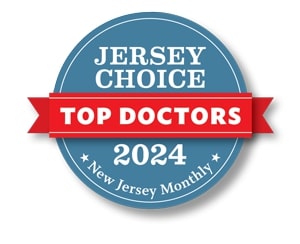 Contact Us! Fill in the form below