Anterior Cervical Discectomy and Fusion (ACDF) for Neck-Related Conditions
Anterior Cervical Discectomy and Fusion, also called ACDF, is a surgical procedure of the cervical spine, or neck area, performed to relieve symptoms of nerve compression caused by disc herniations, degenerative changes, and diseases, or injury. Discectomy refers to removal of the disc. Spinal conditions such as herniated discs, degenerative disc disease, and bone spurs can compress nerve roots, and may cause discomfort, pain and limited mobility. In the cervical region, some typical symptoms of these conditions include pain, numbness, and/or weakness in the neck and arms. Anterior Cervical Discectomy and Cervical Spinal Fusion, can provide effective relief of these symptoms in appropriately selected patients. In ACDF surgery, the problematic intervertebral disc material and/or bone spurs are removed and the pressure on the affected nerve roots is relieved. The space created where the damaged intervertebral disc was removed is replaced with a small bone graft, and this portion of the procedure is known as a fusion. This bone graft lies adjacent to the cervical vertebrae, which are located directly above and below the graft. As the spine heals, these bones fuse to each other over time. This entire surgical procedure is performed through a small incision made on the front, or anterior part of the neck, and can be performed as a same-day surgical procedure in appropriately selected patients.
Anterior Cervical Discectomy and Fusion (ACDF) is just one treatment option
The board certified orthopedic surgeons at New Jersey Spine Specialists have extensive experience performing ACDF and other cervical surgery procedures. We have treated patients from across northern New Jersey including Morris, Middlesex and Somerset counties and towns like Millburn, Bloomfield and Florham Park. If you have questions about neck or back problems and want to learn about all your options for spinal care with a New Jersey spine surgeon, call or email New Jersey Spine Specialists and schedule an appointment with one of our nationally recognized physicians near you.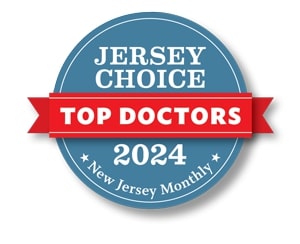 Contact Us! Fill in the form below