Spondylosis, a Common Degenerative Condition of the Spine
Spondylosis is a general term for degeneration of the spine. Most doctors use this term to refer specifically to arthritis of the spine, or spinal osteoarthritis. Osteoarthritis, or degenerative arthritis, refers to inflammation resulting from the age-related breakdown of the cartilage that cushions the joints. Weight bearing joints like those of the spine are most commonly affected. This arthritic condition may result in spinal deformities, restricted mobility, and pressure on nerve roots and possibly on the spinal cord. This could lead to neck and/or low back pain, arm and leg pain, paresthesias (needles and pins), and muscle weakness. Pressure on the spinal cord could lead to global weakness, loss of balance, difficulty with coordination, gait dysfunction, and loss or bladder and bowel control. In the majority of cases, spondylosis is the result of normal wear and tear of the spinal joints. As the body ages, intervertebral discs desiccate (lose water content) and become less elastic. Spinal ligaments begin to tighten, stiffen, and hypertrophy, and joints between the vertebrae begin to degenerate. Degenerative spondylosis is almost always unavoidable, however a healthy lifestyle may help to delay its onset. Genetics also plays a role in some cases, as spondylosis may be hereditary.
Spondylosis Classification and Treatment
Lumbar spondylosis affects the lower back, thoracic spondylosis affects the middle region of the spine, and cervical spondylosis affects the neck area. Spinal degeneration can also affect more than one region of the spine (termed multilevel spondylosis). Physical therapy and pain medication are often used to treat spondylosis symptoms, and in severe cases, spinal surgery is a potential spondylosis treatment option. Today in appropriately selected patients, minimally invasive surgery, such as endoscopic procedures and possibly even laser spinal surgery, may provide safe and effective alternative therapies for spondylosis and other spinal problems. The board certified physicians at New Jersey Spinal Specialists have experience with all standard and advanced techniques for treating spondylosis and other spinal conditions, serving patients from New York and New Jersey, including local townships such as Nutley, Florham Park, and Westfield. With nationally recognized orthopedic spinal surgeons, patients from around the world come to New Jersey Spine Specialists for advanced care for their back problems. Call or email us to schedule a consultation with board certified physicians at our office in Montclair or Summit, and let's talk about what state-of-the-art spinal care can do for you.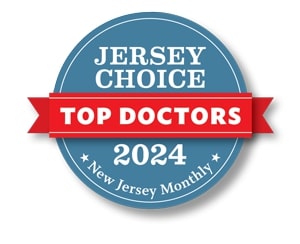 Contact Us! Fill in the form below