Kyphoplasty – A Minimally Invasive Procedure for Spinal Fractures
Kyphoplasty is a minimally invasive surgery procedure for the treatment of vertebral compression fractures, which can occur as a result of osteoperosis, or weakening of the bones. In this type of fracture the vertebrae collapses, with the anterior, or front of the vertebrae, exhibiting more compression than the posterior, or back portion. As a result, the spinal column loses more length at the front than the back of the spine, producing what is called kyphosis. Kyphosis is a spinal deformity characterized by an excessive curve of the spinal column, which is commonly referred to as a hunchback. This could lead to a reduced stature and overall loss of body height. Symptoms of vertebral compression fractures include severe back pain, restricted ability to engage in daily activities and functions, and reduced mobility.
Kyphoplasty
In kyphoplasty surgery a small incision is made in the back through which the surgeon inserts a tube, which is positioned to create a path into the damaged vertebra. A specialized kyphoplasty balloon is inserted into the fractured vertebrae and gently inflated. As the balloon inflates, the fractured pieces of the vertebra are repositioned and the vertebral height is restored. The balloon is removed and then polymethylmethacrylate (PMMA), a cement-like material, is injected directly into the fractured bone, stabilizing the fracture and often providing immediate pain relief. The kyphoplasty procedure, developed in the mid 1990s, is most beneficial for patients who have had recent compression fractures of the vertebrae. The board certified orthopedic surgeons at New Jersey Spine Specialists have performed many kyphoplasty and other minimally invasive spinal surgery operations on patients from the New York-New Jersey tri-state region including towns like Maplewood, Glen Ridge, and Morristown. Contact us to schedule a consultation with one of our board certified physicians near you to learn more about how our state-of-the-art treatments can help resolve your back problems.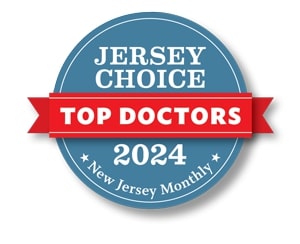 Contact Us! Fill in the form below