Replacement vs. Spinal Fusion
Cervical Disc Replacement vs. Spinal Fusion
Were you told that you need spinal fusion surgery to reduce neck or back pain? Choose NJSS for minimally invasive care with maximum relief. The board-certified surgeons at NJSS hold extensive experience treating patients with the superior, faster, minimally invasive alternative to spinal fusion surgery. We combine cutting-edge treatments with the latest technology to help you patients achieve the best possible results. Call (908) 376-1538 today to make an appointment or use the form below.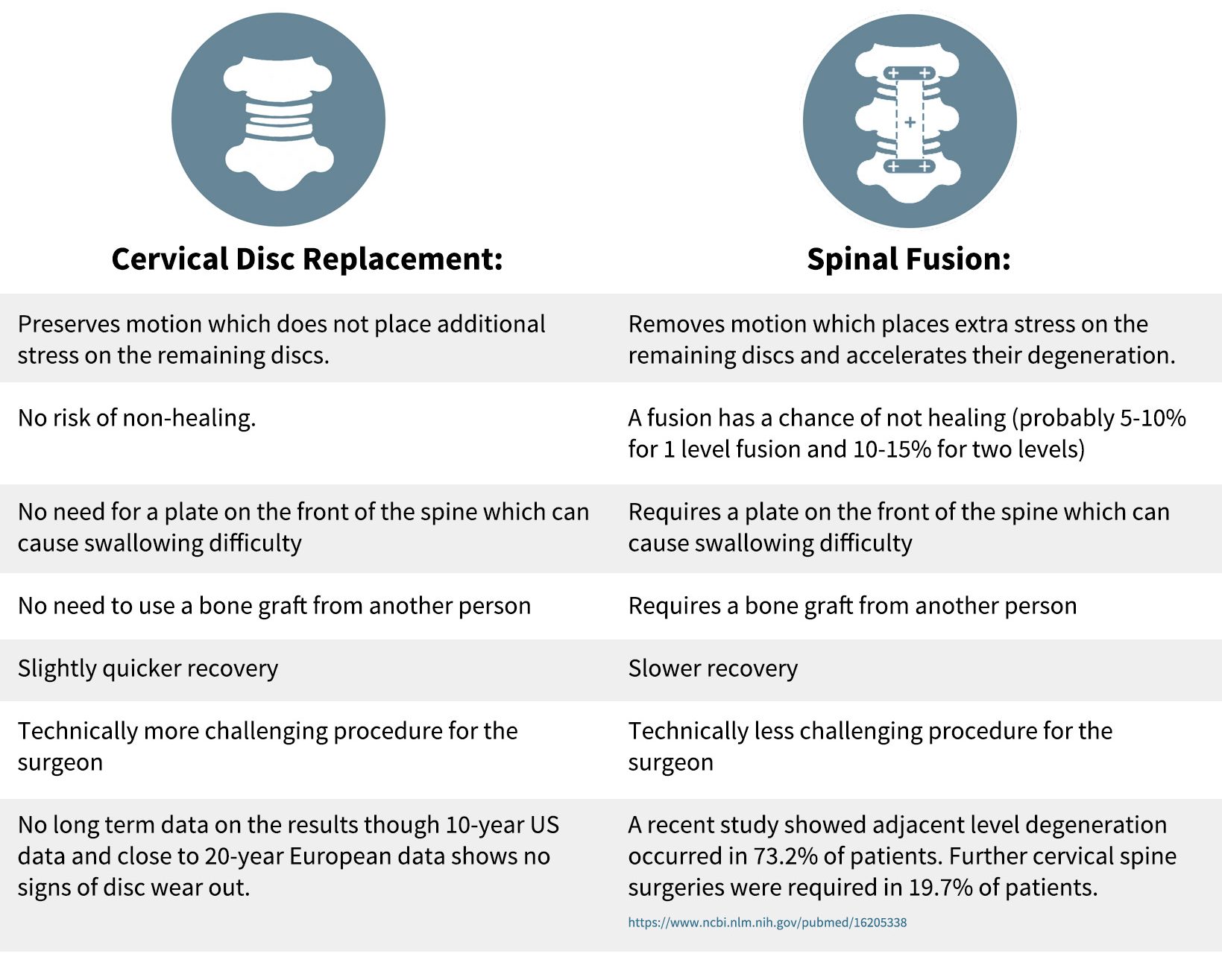 Restore Your Body. Reclaim Your Life.
Are you or someone you know living with constant pain or discomfort resulting from neck or back conditions? The board-certified, fellowship-trained spine surgeons at New Jersey Spine Specialists provide custom patient care to relieve your pain and return you to a pain-free lifestyle. Get ready to say "Good Bye" to persistent neck or back pain, and live your life to the fullest! If you're looking for a 2nd opinion, fill out the form to see if you are a candidate for a cervical disc replacement.